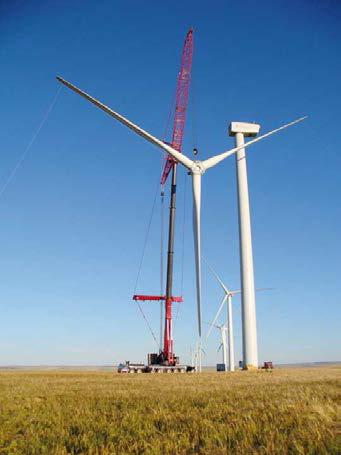 Meridian Energy has generated first power at its Mt Mercer wind farm in the Golden Plains Shire, around 30km south of Ballarat in Western Victoria, Australia.
Spanning across 2,600ha of area from seven landholders, the 131.2MW project will feature 64 2.05MW REpower MM92 wind turbines, each with an 80m hub height and a 90m rotor diameter.
The project will create 200 construction jobs and 20 permanent jobs during the plant's operation and maintenance, boosting local economy.
The project will generate enough electricity to power the city of Ballarat and curb more than 400,000t of carbon dioxide emissions annually, enabling sustainability.
The Mt Mercer wind farm, which is scheduled for completion in late 2014, is Meridian's third project in Australia, and brings the company's total operating portfolio in the country to 201MW.
REpower Systems was awarded the wind turbine supply contract in August 2012, while Downer EDI Engineering Power will design and construct the electrical and civil balance of plant for the project.
The project will be connected to the National Electricity Grid through an overhead power line to a site 4km north of the township of Elaine at the proposed Elaine Terminal Station (ELTS).
Transmission Operations (Australia) will build own and operate the 132kV overhead powerline connecting the wind farm to the ELTS, 23km north-east of the wind farm, while Powercor Network Services was awarded a contract to design, construct and maintain the grid connection assets.
"The project will generate enough electricity to power the city of Ballarat."
The grid connection assets include the design, construction and energisation of 22km of overhead powerline and the ELTS.
Meridian Energy CEO Mark Binns said the company considers Australia as the most attractive market to cater its expertise in wind power development.
Binns said: "Through innovative contractual arrangements and close co-operation with our partners, we have demonstrated that new renewable energy projects can be successfully delivered.
"In particular, the federal government's RET Scheme has provided a strong financial incentive to invest in wind farms in Australia."
---
Image: Mt Mercer Wind Farm will feature 64 wind turbines. Photo: courtesy of Mt Mercer Windfarm.