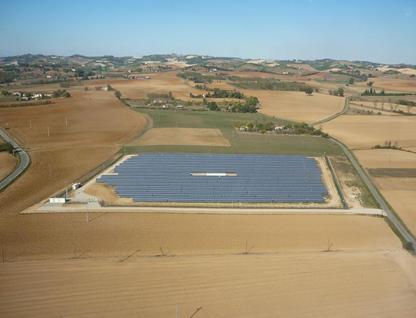 A joint venture between Mitsubishi, Innovation Network Corporation of Japan (INCJ) and Solar Ventures has acquired a 100% stake in Italian solar power producer Solar Holding.
Under the deal, Mitsubishi acquires a 50% interest, while INCJ and Solar Ventures pick up a 35% and 15% interest, respectively.
Solar Holding has the capacity to produce 42MW of power across 19 sites in Italy, which are already managed by Solar Ventures.
The three shareholders are planning to acquire an additional 100MWp to 150MWp of photo voltaic (PV) plants in Italy.
Solar Ventures and Mitsubishi will manage the origination and the transaction activities on behalf of the consortium. Solar Ventures will also provide plant management services on completion of the transaction.
Mitsubishi executive vice president Nobuaki Kojima said the company wants to make its footprint in the Italian solar market.
"Mitsubishi is very active in renewable investments in the world, and we believe that southern European countries such as France and Italy are good markets for solar business," Kojima added.
INCJ president and CEO Kimikazu Noumi said the company is looking at the growth potential of solar IPP business as one of the major power sources in the global renewable energy market.
"For us, the investment in Solar Holding is a strategic investment with the aim to promote innovation and enhancing the value of businesses in solar IPP of the renewable energy sector," Noumi added.
---
Image: A Solar Holding power plant in the Piemonte region. Photo courtesy of Mitsubishi.