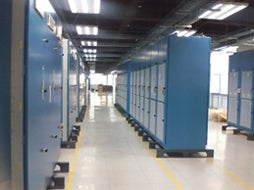 Mitsubishi Electric has announced that the digital instrumentation and control (I&C) system for nuclear power plants in China has started commercial operations.
The digital I&C system, which was developed jointly by Mitsubishi Electric and its consortium partner China Techenergy, has been installed in the first unit of the Fujian Ningde nuclear power plant built by China Guangdong Nuclear Power.
It is the first of 14 digital I&C systems for which the companies received orders in July 2007 as part of the first commercial collaboration between China and Japan in the field of nuclear power.
The system enables overall control and monitoring of the nuclear power plant for safe operation and efficient power generation, Mitsubishi said.
It features a main board for controlling plant operations, non-safety control cabinets, safety-protection cabinets and related software equipped in each cabinet.
China Guangdong owns seven of the country's 16 operating nuclear power plants and 15 of 29 additional plants, which are currently under construction.
The company is planning to build approximately ten additional plants within the next five years.
Nuclear power capacity in China is anticipated to increase from 13GW to 58GW by 2020, and subsequently to 200GW by 2030.
---
Image: A digital instrumentation and control system. Photo: Courtesy of Mitsubishi Electric.