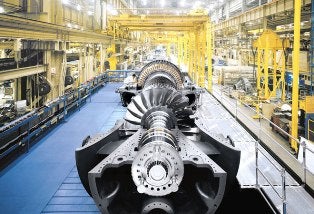 The New York State Public Service Commission (NYPSC) has approved the development of a 1,000MW natural gas-fired power plant in the town of Dover, Dutchess County.
The combined cycle power plant is anticipated to provide cost-effective electricity with lower emissions, compared to other existing generating stations.
NYPSC has issued a Certificate of Public Convenience and Necessity to the Cricket Valley Energy Center to build the natural gas-fired plant on an inactive industrial site.
The certificate will also allow the firm to build two 700ft-long overhead 345kV transmission lines, which will help to interconnect the facility with a 345kV transmission line owned by New York-based Consolidated Edison Company.
Cricket Valley Energy Center said its new generating station is in line with the current State Energy Plan, and advances recommendations of New York Governor Andrew Cuomo's Energy Highway Blueprint.
The proposed power station "could replace older, dirtier generating stations power plants and help to displace some of their harmful greenhouse gas emissions," the company said.
Construction of the project, which is likely to create 300 construction jobs and 28 permanent jobs during operation, is expected to begin in 2014.
The project is a joint effort by Advanced Power and GE Energy, a unit of US-based General Electric (GE).
GE will manufacture the steam turbine, gas turbines and generators for the natural gas-fired power plant.
Cricket Valley Energy Center, an affiliate of Switzerland-based Advanced Power, is 20% owned by Marubeni Power International.
---
Image: GE will power the proposed 1,000MW natural-gas fired power plant in New York. Photo: Courtesy of GE.