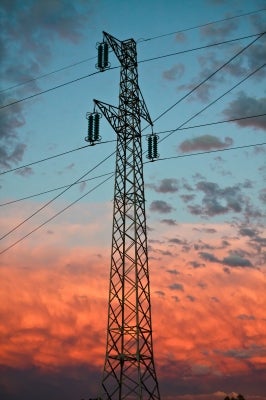 The federal government of Nigeria has activated a $500m African Development Bank (AfDB) loan to upgrade the country's power infrastructure.
Nigerian Minister of Power, Professor Chinedu Nebo, said the Transmission Company of Nigeria (TCN) would access the funds as it worked to bridge the enormous electricity gap in the country.
A five-member technical committee has been set up to track project executed by the TCN, one of the successor companies of the Power Holding Company of Nigeria.
The loan, which is meant solely as intervention in the power sector, is to be released in $100m tranches.
Nebo told reporters in the area that forming a technical committee is critical as it is required by AfDB to access the loan.
"We have been challenged by the problem of not being able to evacuate power beyond 4,500 megawatts," he said.
"From what the TCN gave us, if we have appropriate funding, in the next one year, we will be able to double our transmission capacity."
During the Presidential Power Reform Transaction signing ceremony held last month, the power minister spoke about the federal government plans to raise $3.4bn beyond Nigerian banks to improve the country's power transmission to manage the evacuation of electricity being generated in the short-term.
The new committee, which has representatives from Federal Ministries of Finance and Power, Bureau of Public Enterprises (BPE) and TCN, will be chaired by Haruna Mohammed, finance director for international economic relations department, in the Nigerian power ministry.
---
Image: Nigeria is struggling to evacuate generated power beyond 4,500MW. Photo: Freedigitalphotos.net