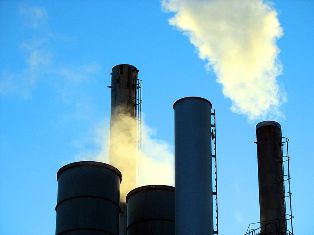 The chiefs of organisations representing over 1,000 nuclear and renewables firms have called on UK ministers not to abandon their commitment to combat climate change.
In a joint appeal, the company heads wrote to Prime Minister David Cameron, Chancellor George Osborne and Energy Secretary Ed Davey requesting them to agree on a legally binding decarbonisation target for electricity generation, reports the Independent.
The letter is signed by the chief executives of RenewableUK, which represents over 600 wind and wave and tidal energy producers.
The Nuclear Industry Association (NIA) and the Carbon Capture and Storage Association, which represents clean gas generation, also signed the letter.
"It is essential that the Energy Bill should proceed without delay. Any significant slippage could result in investment being postponed, with major implications for associated new industrial development and jobs in a high-tech, high growth sector," they said.
Despite its long-standing opposition to nuclear power, Greenpeace has backed the joint approach of the industries' leaders who signed the letter, the newspaper reported.
Cameron, Osborne and Deputy Prime Minster Nick Clegg are due to discuss the upcoming Energy Bill at a meeting later this week.
---
Image: Industry leaders have agreed on the need to decarbonise the power sector by 2030. Photo: courtesy of Uwe Hermann.