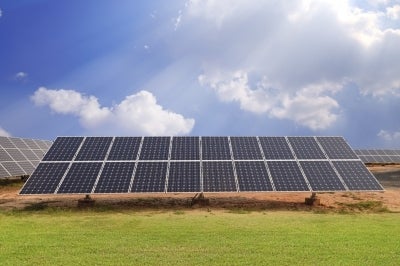 OCI Solar Power has broken ground on a new 400MW solar power project in San Antonio, Texas, US.
The project, soon to be the largest municipal solar power project in the US, is being developed through a public-private partnership between OCI Solar Power and CPS Energy, a municipal utility serving San Antonio.
Once completed in 2016, the project is set to power 70,000 local households, equal to 10% of San Antonio's total consumers.
OCI Solar Power president Tony Dorazio said that the project will provide a blueprint for future renewable energy projects in the US.
"Through its commitment to the environment and the economy, CPS Energy is powering its customers with clean renewable energy, while attracting renewable energy-related companies and manufacturing that promote economic development and good jobs," Dorazio added.
As part of the project's first phase, the company began construction works at the 41MW Alamo I project in February, to deliver clean, renewable energy to CPS Energy, under a 25-year power purchase agreement.
The Alamo I project, due to be completed by the end of the year, will supply power to nearly 7,000 San Antonio households.
To build the project, many San Antonio-based renewable energy firms have agreed to provide the required components.
Nexolon America will manufacture the solar panels, while ERCAM Trackers will produce the two-axis photovoltaic solar trackers and single and fixed-axis trackers.
OCI Solar Power currently has over 40 projects ranging from 3MW to 400MW across the US.
---
Image: Once completed, the 400MW solar power project is expected to power 70,000 households in San Antonio. Photo courtesy of FreeDigitalPhotos.net.