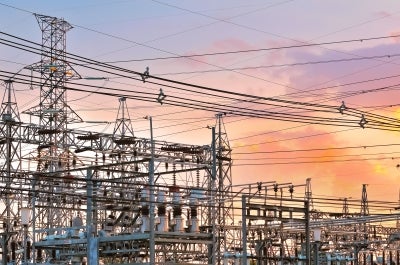 The UK's energy regulator, Ofgem, has proposed a £22bn investment plan to upgrade and renew Britain's gas and high voltage electricity networks to ensure energy reliability.
Around £15bn of the investment would be used to fund major projects, including new subsea electricity cables linking England and Wales with Scotland.
An estimated £7bn would help to ensure that the low pressure gas networks, which deliver gas to homes and businesses, remain safe and reliable.
Ofgem chairman, Lord Mogg, said Britain faces an unprecedented need to invest to replace and upgrade ageing infrastructure, deliver secure supplies, and meet environmental targets.
"This needs to be carried out at a time of global financial uncertainty, which makes attracting investment difficult but possible," Mogg added.
The proposed investment will also enable gas distribution companies to connect around 80,000 households to the gas network, and help companies to develop carbon monoxide awareness initiatives.
The National Grid has attacked Ofgem's plans, stating that the £22bn investment is not enough.
In a statement, the utility business proposed spending more than £30bn on its electricity and gas networks in the eight years from 2013.
"We believe that these initial proposals will not appropriately incentivise the essential investments necessary to provide safe, reliable networks for the UK consumer and avoid delays to the achievement of the UK's environmental targets," the company said.
"The financing packages proposed do not, on either a standalone basis or in comparison with other regulatory outcomes, adequately reflect the increased scale of investment and implicit risk associated with the major investment required in the coming years to build the energy system that our customers will need in the future, whether in transmission or distribution infrastructure."
---
Image: The majority of the proposed investment will be utilised to upgrade the high voltage electricity network in England and Wales. Photo: courtesy of FreeDigitalPhotos.net