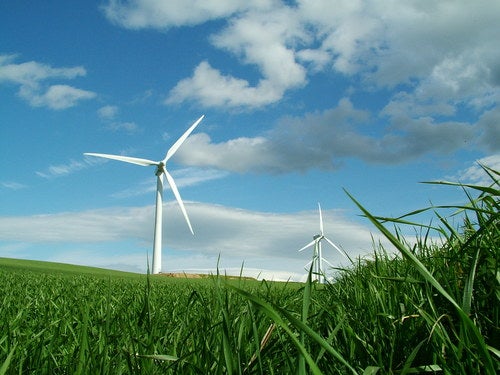 Onshore wind projects could inject as much as £2.3bn into the Welsh economy, a new report has suggested.
The report has indicated that Wales will benefit from investments in construction, operation and management, decommissioning and repowering of wind turbines.
Around 2,000 jobs per year may be created in Wales until 2050 if the Welsh Government's aims for onshore wind are met, the report said.
On the other hand, if consenting rates for onshore wind projects continue at the same rate as they have for 2001-2011, the contribution to the Welsh economy could drop to £900m between now and 2050, with less than 1,000 jobs per annum being supported by the industry over this period.
The report, entitled 'Economic Opportunities for Wales from Future Onshore Wind Development', was commissioned by the Welsh government and RenewableUK Cymru, and produced by Regeneris Consulting and Cardiff Business School.
RenewableUK Cymru director Dr David Clubb said the report shows that onshore wind energy could help Wales become a sustainable nation.
"The opportunity will only arise if the industry is enabled to meet Welsh Government aspirations for onshore wind, which in turn requires a much higher consenting rate," Clubb said.
Environment Minister John Griffiths said; "The Welsh Government will be working with the industry and looking to them to demonstrate how, with our help, they ensure that job creation and GVA share are delivered against the expectations set out in this report."
"We continue to believe the Welsh Government is best placed to align Wales' energy aspirations with the needs of our communities. That is why we have repeatedly called upon the UK Government to transfer the power over the consenting of large-scale energy projects to the Welsh Government, in line with the powers already devolved to Scotland and Northern Ireland."
---
Image: The new report highlights the benefits that onshore wind could bring to Wales. Photo: Courtesy of RenewableUK.