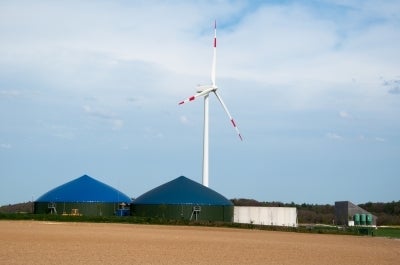 Orient Green Power is planning to add over 45MW of biomass power plant generation capacity in India by March 2013.
The firm, which has over 325MW of wind farms, intends to secure a portion of its biomass by raising energy plantations in its wind farms.
With the proposed plans, the total biomass plant capacity will increase to 105MW, reports The Hindu Business Line.
The new capacities include 8MW and 7.5MW in the Indian states of Maharashtra and Madhya Pradesh respectively, according to Orient Green managing director P. Krishnakumar.
Both the sites are awaiting evacuation infrastructure developmen in order to begin power generation.
The company, which operates over 325MW of wind farms, has windmills installed on over 1,500 acres.
Orient currently operates 26MW of biomass plants in the state of Rajasthan and plans to add 8MW more in the coming months.
The firm is also discussions with non-governmental organisation's and farmers who have un-utilised wasteland to cultivate fuel wood vegetation.
Power plants need about 2kg of wood for generating a unit of electricity and the company intends to secure 15-20% of its requirement through such captive plantations initially, Krishnakumar said.
---
Image: Orient Green is in discussions to raise energy plantations across its wind farms. Photo: courtesy of Chris Yeates.