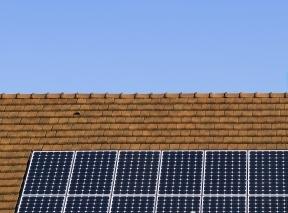 UK-based Dynamic Solar has installed a 257kW roof-mounted solar array at a recycling solutions centre in the US state of Massachusetts.
Over 1,000 modules were installed at Pro Pel Plastech's manufacturing facility, which is expected to eliminate over 4,500t of CO2 over the system's 25-year life-span.
Pro Pel vice president Joe Nickerson said Dynamic Solar's professionalism and "high quality of workmanship" was evident from the beginning of the solar project.
"By providing us a road map of the construction process, along with frequent updates, we were always clear on the project's progress. From start to finish, we were more than satisfied with the project," said Nickerson.
The solar array system is expected to reduce about 25% of the power needed for various recycling processes.
Pro Pel Plastech's recycling centre secured a loan from Mass Development to finance the construction of the solar project.
Image: About 1,000 roof top solar modules are installed at the Pro Pel Plastech's factory in Massachusetts. Photo: courtesy of dan.