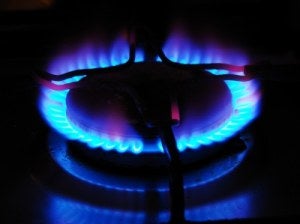 The UK's Financial Services Authority (FSA) is investigating claims that six power companies regularly manipulated the wholesale gas market in order to profit from trades.
The revelations were made by an ex-employee at ICIS Heren, a natural gas, power and carbon price reporter, after he identified incidences where power companies had attempted to distort prices reported to the company.
Separately, ICIS Heren has warned energy regulator Ofgem that it has seen evidence of suspect trading on 28 September, a key date that marks the end of the gas financial year, reports the Guardian.
In a statement, the FSA said it had received information in relation to the physical gas market. "We take market misconduct seriously and will be analysing the material," the statement continued.
Energy Secretary Edward Davey said on Monday: "I am extremely concerned about these allegations and will be keeping in close touch with the regulators while they get to the bottom of this."
The allegations come at a time when the big six power companies are being accused for raising gas and electricity prices for their own financial gain.
A spokesman from the Department of Energy and Climate Change commented: "At a time of economic uncertainty and rising global energy prices, British consumers deserve markets that are fair. The Government takes alleged abuse in our markets very seriously."
Former City trader Seth Freedman, who initially raised the market abuse concerns, told the Guardian: "Traders have made clear to me that manipulation of gas prices is taking place on a regular basis.
"They name big companies among those they accuse of trying to rig prices and reap profits. Market participants claim the fixing of prices is an open secret."
He also claimed that traders regularly put price reporters under pressure to change prices they disagree with.
---
Image: The big six power companies have been accused for raising gas and electricity prices for their own financial gain. Photo: Courtesy of FreeDigitalPhotos.net