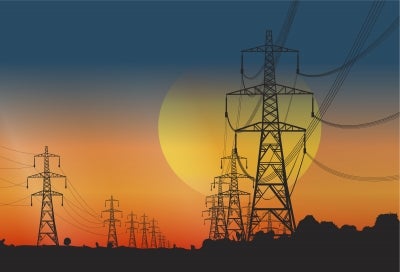 US-based Quanta Services has announced that it has expanded its master agreement regarding competitive renewable energy zone (CREZ) projects assigned to Electric Transmission Texas (ETT).
Under the terms of the expanded agreement, Quanta has the exclusive right to negotiate the construction of the 460 miles of new 345kV transmission line projects in west Texas.
The company previously had bidding rights to approximately 250 miles of the projects.
ETT president, Calvin Crowder, said: "Quanta has the expertise and quality resources to complete these projects on time and on budget, making ETT's decision to provide the Quanta team the opportunity to construct all of ETT's CREZ lines a strategic and logical choice."
The company has also announced that it has won two individual project authorisations for the construction of about 155 miles of ETT's CREZ transmission projects under the terms of the master agreement.
ETT, a joint venture between subsidiaries of American Electric Power and MidAmerican Energy Holdings Company, plans to build nearly $1.4bn in CREZ projects by 2013.
---
Image: Quanta has the exclusive right to negotiate the construction of the 460 miles of new 345kV transmission line projects in west Texas. Photo: courtesy of FreeDigitalPhotos.net