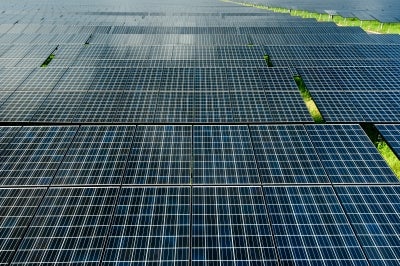 A Renewable Energy Corporation (REC) business unit, REC Systems, has sold a 6MW solar power plant developed in Bitterfeld, Germany to two investment companies in the Chorus Group.
REC Systems took over the solar project from the original developer Grüne Energien in September 2011, halfway though development,and provided the necessary project development, financing, and streamlined construction.
Chorus Cleantech Management managing director Thomas Laumont said, "REC Systems' management of the development and building of this project ensures the reliability of this solar power plant for the years to come."
Construction of the ground-mounted system in Bitterfeld was completed by REC in December 2011 to ensure the eligibility of the plant for higher the 2011 feed-in tariff.
The plant, spread over an area of 13ha, consists of 27,096 high performance REC modules with about 6,101MWh of clean energy generation capacity per year.
Image: The plant consists of 27,096 solar modules with a clean energy generation capacity of about 6,101MWh per year. Photo: worradmu