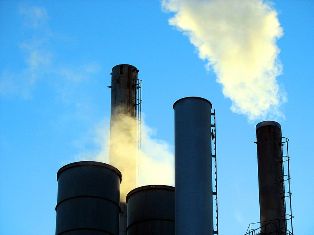 Reliance Power, which is part of Reliance Anil Dhirubhai Ambani Group, has commissioned the second 300MW unit at its Butibori power plant at Nagpur in the Indian state of Maharashtra.
The company said synchronisation of the new unit was achieved simultaneously with coal firing of the unit on 2 January 2013.
Together with the first unit, which was commissioned in August 2012, the commissioning of the second unit will take the total generating capacity of the Butibori power plant to 600MW.
The electricity generated from the power plant will be distributed to industrial and distribution utilities in Maharashtra. It will help to reduce the demand-supply gap in the state.
"The plant is among the most compact-sized thermal plants in the country with its 600 MW capacity requiring not more than 275 acres of plant land," a company statement noted.
"The Butibori power plant is environment friendly with zero effluent discharge. Also, the entire ash generated by the plant will be utilised by Reliance group's own cement plant."
Reliance Power chief executive, J P Chalasani, said with the second unit coming on line, the total operating capacity of the company has reached 1,840MW.
"Reliance Power's flagship project in Sasan is also progressing at a rapid pace and we expect to commission the first 600MW unit of the Ultra Mega Power Project (UMPP) in the near future," Chalasani added.
"We are well on track to emerge as the largest integrated private sector power and resource company."
---
Image: The Butibori thermal plant in Maharashtra is capable of generating 600MW of power. Photo: courtesy of Uwe Hermann.