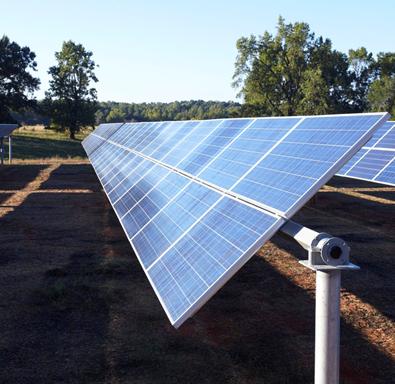 Chinese solar modules and wafers manufacturer ReneSola has agreed to supply 10MW of solar photovoltaic (PV) modules to Germany-based Saferay, a large-scale PV power plant installer.
Under the deal, the company will deliver its 245W and 250W multicrystalline solar modules to Saferay for use in a new PV power plant near Schwarzheide in Brandenburg, Germany.
ReneSola CEO, Xianshou Li, said that the latest contract shows the company's raising profile in the solar module industry and the significance ReneSola places on the German market.
"Our aggressive sales and marketing efforts have enhanced the brand recognition of our solar module business and have educated customers regarding the superiority of our solar products," Li added.
"We're confident that our multicrystalline modules will make a valuable contribution to saferay's PV power plant and we hope to provide additional modules to saferay in the future to support their growing network of leading large-scale PV power plants."
ReneSola supplies solar PV modules in markets around the world, including Australia, Belgium, China, Germany, Greece, Italy, Spain, and the US.
Commenting on the agreement, Saferay managing director Dr Thomas Gnefkow said: "ReneSola's reputation for timely delivery and competitive pricing are key to maintaining our typically fast construction time and leading cost position.
"As we are rapidly expanding our network of some of the world's largest PV power plants, we will continue to cooperate with ReneSola to provide us with high-quality solar modules."
---
Image: ReneSola will deliver a total of 10MW of its 245W and 250W multicrystalline solar modules to saferay. Photo: courtesy of Akhil.Jariwala.