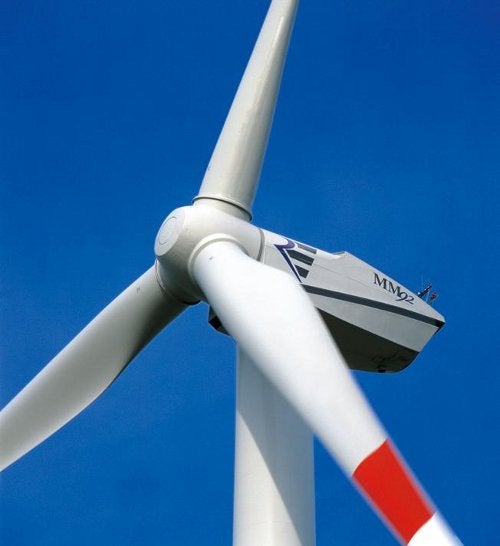 REpower Systems, a subsidiary of Suzlon Group, has secured a €90m contract from Bürgerwindpark im Kirchspiel Medelby to supply 27 wind turbines for four community wind farms in Germany.
As per the deal, REpower will supply 13 of its 3.2M114 turbines with a hub height of 123m, 11 3.2M114 measuring 93m in height, two MM92 turbines with a hub height of 80m, and one MM92 turbine with a hub height of 100m.
The turbines are expected to be delivered in 2014 for the projects located in northern Schleswig-Holstein near the Danish border.
REpower has also signed a 15-year service contract with an option to extend for afurther five years.
REpower Systems CEO Andreas Nauen said community wind farms are responsible for nearly half of the orders the company received in Germany in 2012/13.
"Community wind farms are becoming more and more popular as they enable residents to cover their electricity support with their very own wind farm," Nauen added.
REpower is also supplying five 3.2M114 turbines for Wind Energy's community wind farm Großer Wald, which is under construction in Buchen, Germany.
---
Image: REpower's MM92 wind turbine. Photo: Courtesy of REpower Systems.