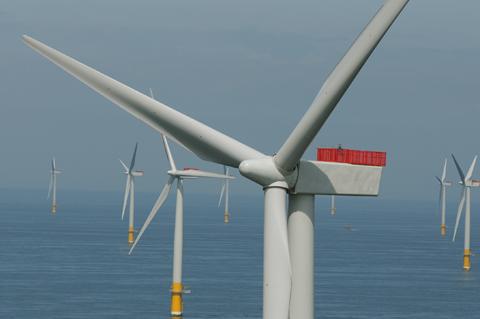 RWE Innogy and SSE have launched the Greater Gabbard offshore wind farm, located off the coast of Suffolk, the UK.
The wind farm, which has 140 turbines, each generating 3.6MW, has an installed capacity of 500MW.
Siemens has supplied the turbines for the £1.3bn wind farm, while Fluor has provided engineering, procurement and construction (EPC) services.
Greater Gabbard, which is claimed to be the second largest wind farm in the world, will feature wind turbines of type SWT-3.6-107 that are mounted on steel monopiles in water with depths between 24m – 34m.
The power generated from the wind farm is enough to meet the demands of 530,000 households.
"The power generated from the wind farm is enough to meet the demands of 530,000 households."
Construction of Greater Gabbard commenced in 2008 and was completed in September 2012, which created around 100 new jobs at the operations and maintenance base at Lowestoft.
SSE chief executive Alistair Phillips-Davies said: "The last ten years has seen substantial progress in both the number and scale of offshore wind farm developments. Greater Gabbard has been a pioneering project during this period and can proudly take its place as a major milestone in the development of the UK offshore wind industry".
"For many years it was the largest wind farm under development world-wide and was the first to be sited more than 12 miles offshore."
UK Energy and Business minister Michael Fallon said Britain is currently the leader in offshore wind power generation, accounting for more capacity than the rest of the world combined, and the government is intending to further its capacity.
"Greater Gabbard has already brought jobs and a wider benefit to the local community, with hundreds of people employed on site, and a £150,000 fund created to support local initiatives, which will be managed by the Suffolk Community Foundation," Fallon said.
---
Image: Greater Gabbard Offshore wind farm; Photo: courtesy of RWE Innogy.