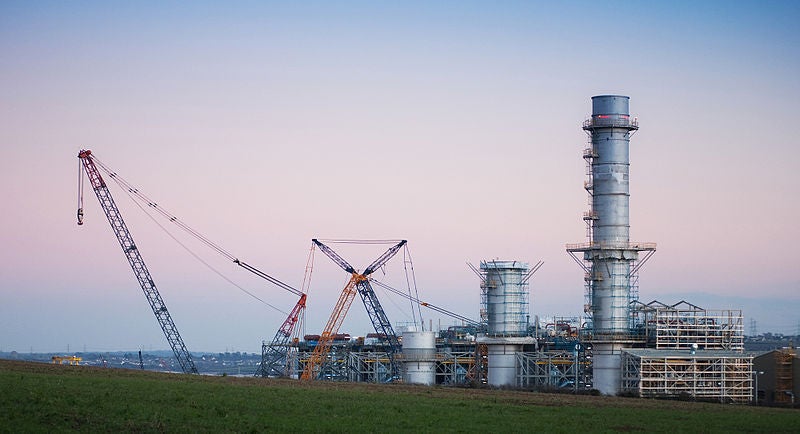 RWE nPower has officially opened the £1bn Pembroke Power Station, one of Europe's largest combined cycle gas turbine plants.
A ceremony, held today in Wales to mark the opening of the 2,000MW plant, was attended by members of parliament, including Minister of State for the Department of Energy and Climate Change John Hayes.
Planning permission for the station, which is expected to power 3.5m homes, was granted by the UK government in 2009.
The plant was granted a permit by the Environment Agency last November and took three years to build.
Speaking at the ceremony, Volker Beckers, RWE npower group CEO, said: "I'm delighted to welcome Pembroke Power Station into our portfolio of operational plants. This addition means RWE npower now has the largest and most efficient gas portfolio as well as the largest fleet of renewable energy technologies in the country."
Parliamentary under secretary of state for Wales Stephen Crabb welcomed the news: "With the ever-increasing demand for energy production, the UK needs new sources of power generation."
"I have no doubt that this facility will play a vital role in maintaining the UK's energy supplies for the future and make its own contribution to creating economic prosperity for Wales," Crabb added.
However, Friends of the Earth has complained to the European Commission about the plant, for which gas is supplied via a new tunnel drilled through the rock under the Milford Haven, the largest estuary complex in the UK.
The commission is currently investigating whether the plant damages the marine environment.
---
Image: Pembroke Power Station under construction in January 2011. Photo: courtesy of James Knight.