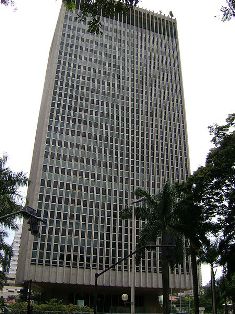 Smart grid company S&C Electric has been awarded a $38.5m contract to replace underground distribution switchgear at Cemig Distribuição, Brazil's largest energy distribution firm.
The replacement work is part of a major asset renewal programme at Cemig, which plans to install over 450 S&C Vista Underground Distribution Switchgear line-ups in cities across the state of Minas Gerais.
S&C Electric do Brazil general manager Cleverson Takiguchi said the firm is attempting to enhance electric service reliability by replacing aging switchgear with automated equipment.
"Reliable electric service is an ongoing issue in this area, which is experiencing positive economic growth and global attention," Takiguchi added.
"Smart grid investments such as this programme can help Cemig keep the lights on for businesses and residents alike."
The newly replaced automated switchgear will be capable of transferring an electric power load to an alternate electricity source in the event of a disruption to the primary source, the company said.
S&C will supply a Vista model specially designed for below-ground applications.
These underground installations, necessitated by space restrictions, are becoming more challenging as urban flooding increases in Brazil's growing cities. The new Vista switchgear operates even when the automation controls are submerged.
S&C will perform start-up and commissioning services for the automation equipment and will install sensors in the underground vault.
---
Image: The Headquarters building of Cemig, in Belo Horizonte. Photo: courtesy of Andrevruas.