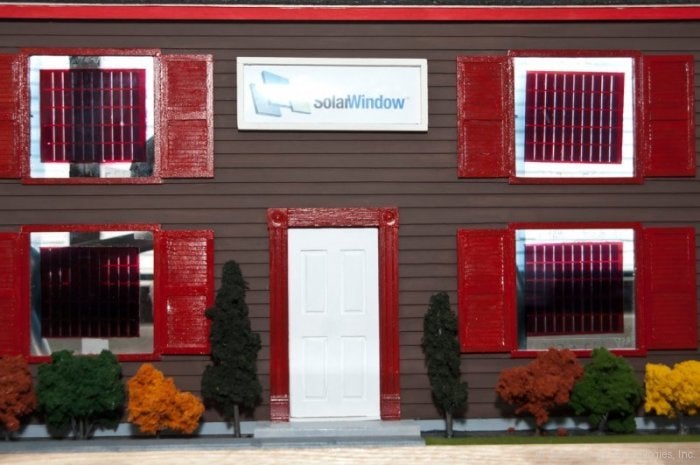 US-based New Energy Technologies has announced that its researchers have moved a step closer towards the commercial deployment of the world's first-of-its kind glass window capable of generating electricity.
The developer of see-through solar cells for generating electricity on glass windows, has revealed that scientists have successfully achieved faster fabrication time, improved transparency, and a two-fold increase in power conversion efficiency.
New Energy Technologies president and CEO John Conklin said the latest breakthrough is an exciting testament to the company's ongoing efforts in improving the quality and performance of SolarWindow mini-modules.
"Moving forward, we remain devoutly focused on producing large surface area prototypes which are compatible with high-speed production methods, important to commercialisation of SolarWindow™," said Conkliln.
The SolarWindow technology, which is proposed for commercial deployment in 85 million buildings and homes in the US, was developed as part of the sponsored research agreement at the University of South Florida (USF).
The novel spray-on techniques were unveiled in operating prototypes by scientists who initiated early research under the agreement with USF.
According to New Energy Technologies, the spray-related improvements achieved during the completion phase of New Energy's early Sponsored Research at USF, led by Dr. Xiaomei Jiang, have boosted power conversion efficiency of each individual cell by two-fold compared to earlier fabrication methods.
Researchers have also reduced fabrication time from days to hours, as well as creating a widow 'tint' effect through improvement in the transparency of SolarWindow modules.
SolarWindow modules feature various layers of coatings on glass, which allow the glass to absorb the sun's energy, generate power, and direct it for collection and use.
---
Image: SolarWindow is currently under development for deployment in 85 million commercial buildings and homes in America. Photo: Courtesy of New Energy Technologies Inc.