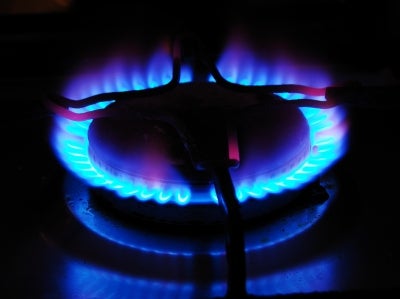 ScottishPower will raise domestic gas an electricity bills by around 7% from December 3, the company has announced.
About 2.3m households will be affected by the price change, but 700,000 customers who are on fixed-price or capped tariffs will not see an increase in their bills, the company said.
Scottish Power is the latest company to announced an increase in energy bills. Earlier this month British Gas said it would raise electricity prices by 6% on 16 November, while SSE's 9% price rise, announced in August, came into effect on Monday.
The UK energy company said the price hike follows a "sustained rise in costs" since the company last reduced its gas prices in February 2012.
Such hikes include a 34% increase in the cost of delivering government schemes including energy efficiency programmes designed to reduce greenhouse gas emissions.
Other increases include an 11% rise in the cost of transporting gas and electricity to customers, and an 8% rise in wholesale energy costs.
ScottishPower Retail and Generation CEO Neil Clitheroe said: "We will be writing to all those affected customers over the coming weeks explaining what the price increase will mean for them.
"We will also give advice on how they could reduce the impact of these increased costs. We understand that this is a difficult time for many people and we encourage our customers to contact us."
---
Image: ScottishPower has become the latest energy company to increase its gas and electricity bills. Credit: courtesy of FreeDigitalPhotos.net.