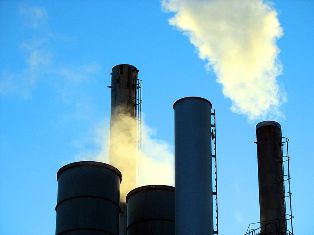 Singapore-based Senoko Energy has repowered its generating stations in an S$1bn ($808m) investment project, which will result in reduction of about one million tonnes of carbon dioxide emissions per year.
Under the latest repowering project, the company has converted three oil-fired steam plants, each with 250MW capacity, into two eco-friendly gas-fired combined cycle plants (CCPs).
The technologically advanced power plants, which were inaugurated on 6 February 2013, have a total 862MW capacity and feature Mitsubishi gas turbine technology.
Commenting on the Stage 2 repowering project, Senoko Energy president and CEO Brendan Wauters said it highlights the firm's focus on environmental sustainability.
"The completion of the project is a significant further step in the conversion from oil to gas-fired generation, the new plant uses highly-efficient combined-cycle technology, and as part of the repowering concept a substantial portion of the existing equipment was re-cycled, re-furbished and re-used," Wauters said.
Wauters noted that the supply from the company's new units has started on schedule, and also added that safety was ensured during construction of the project.
"The investment we have made in these new units is in line with our vision to continue to position Senoko Energy as the leading energy supplier in Singapore."
The company plans to use liquefied natural gas (LNG) from Singapore's Jurong Island receiving terminal, when the facility begins operations in the second quarter of 2013.
Senoko Energy spokeswoman Eveline How was quoted by Bloomberg as saying; "We anticipate that LNG will eventually form about 20% of our power generation."
---
Image: Power Station in Singapore – Senoko's latest investment to repower plants will result in reduction of about one million tonnes of CO2 emissions per year. Photo: Courtesy of Uwe Hermann.