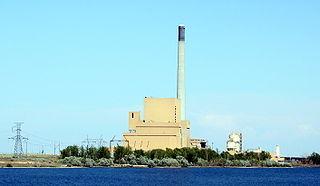 Shaw Group has received a contract from Portland General Electric to supply emissions reduction equipment for the 585MW Boardman Station plant in Oregon, US.
The value of the contract has not been disclosed.
The company will engineer, procure and construct a dry sorbent injection system and balance of plant equipment to reduce sulfur dioxide emissions from the coal-fired plant.
Shaw Group Power Group fossil division president, Andy Dupuy, said that as new air regulations are finalised on both the federal and state levels, power generators are taking proactive steps in developing compliance strategies.
"We currently are seeing a trend in the use of dry sorbent injection as a way of giving clients flexibility in implementing a relatively inexpensive process to reduce sulfur emissions for the short-term," said Dupuy.
"With industry-leading experience in air quality control systems, Shaw offers complete solutions from comprehensive option analysis to installation and compliance verification."
---
Image: The Shaw Group will install emissions reduction equipment at Boardman Station in Oregon, US. Photo: courtesy of Tedder.