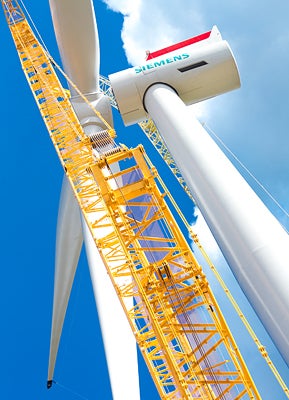 Siemens Energy has been contracted to supply 22 wind turbines to the Balabanli project close to Tekirdag in Turkey.
Under the contract, the company will deliver, install and commission the SWT-2.3-108 wind turbines for the onshore wind farm, which is being developed by Borusan EnBW Enerji, a joint venture comprising Turkey's Borusan and German energy supplier EnBW.
The installed capacity of 50MW at the plant will be enough to supply nearly 43,000 households in the region with clean electricity, Siemens said.
The company will also provide service and maintenance for its wind turbines over a ten-year period.
Siemens Energy Wind Power Division CEO Felix Ferlemann said that the wind energy market of Turkey is attractive for the firm, which is looking for further growth in the country in the future.
"The fourth wind power order from Turkey shows that we are not only doing well in the offshore sector, but that we are also successful in onshore wind energy," Ferlemann added.
Wind turbines are part of the Siemens environmental portfolio with which the company achieved revenues of around €30bn in fiscal 2011.
---
Image: Siemens will supply 22 wind turbines for a power installation in Turkey . Photo: courtesy of Siemens.