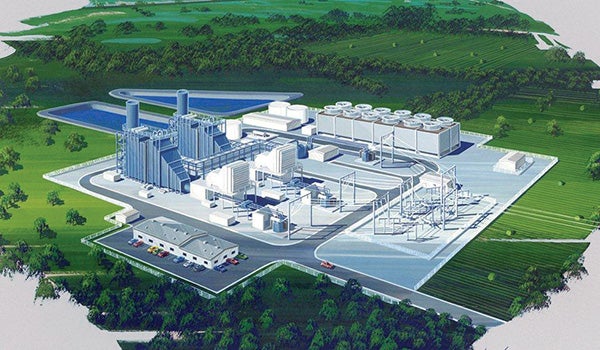 Siemens and its consortium partner Bechtel have secured a $300m engineering, procurement and construction (EPC) contract for the 758MW Panda Temple II Power Project in Texas, US.
The natural-gas-fired combined-cycle power plant is scheduled to be completed in 2015 and will provide electricity to about 750,000 homes in the Central Texas area.
Under the deal, Siemens will provide power island equipment, including two SGT6-5000F gas turbines, a SST6-5000 steam turbine, two SGen6-1000A generators, and a SGen6-2000H generator for the project.
Siemens will also provide the SPPA-T3000 instrumentation and control system, as well as two Benson heavy duct-fired heat recovery steam generators manufactured by NEM.
The plant will utilise Siemens' Flex-Plant 30 technology and will emit less than ten-parts-per-million of carbon monoxide.
Siemens will manufacture the gas turbines, steam turbine and generators in its Charlotte facility in North Carolina.
The Siemens and Bechtel consortium is also designing and building the Panda Temple I Generating Station, which is adjacent to Panda Temple II, and the Panda Sherman Power Project in Sherman, Texas.
Upon completion, the Temple I and II generating stations will have a combined capacity of 1,516MW.
Bechtel president of power business, Alasdair Cathcart, said Panda Temple II, along with Panda Temple I and Panda Sherman, generates more than 2,200MW of power.
"Together, the projects play an important part in advancing the combined cycle gas market in the US," Cathcart added.
---
Image: The Panda Temple power project is a 758MW natural gas-fired combined cycle power plant coming up in Texas, US.