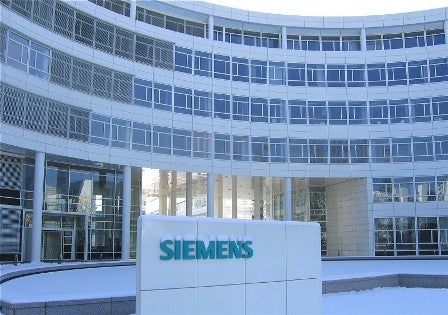 Siemens has signed a contract worth Rs1.47bn ($27.92m) with Power Grid Corporation of India (PGCIL) to build a 765kV test laboratory at Bina in the Indian state of Madhya Pradesh.
The company will also provide annual maintenance for the facility, which is being constructed for National High Power Test Laboratory (NHPTL).
NHPTL CEO, Lakshman Hari, said the laboratory will be India's premier online high power short circuit test facility.
"It will help power equipment manufacturers and national power utilities optimise cost and time by not having to go to international destinations for high power testing," Hari added.
"It also opens gate for revenue generation as international power equipment manufacturers are welcome to come here and test their power equipments."
Siemens won the order on a turnkey basis and plans to execute the project, which is likely to be commissioned in 14 months, by mid of 2013, as an end-to-end solution provider.
Siemens Energy Sector CEO, A K Dixit, said: "The project is significant for it will provide access to world-class testing facilities locally and will put India on the world stage as an important destination for testing of 765kV transformers."
The firm will provide technologies including its 765kV Make Switch, Control and Monitoring System (CMS), and associated substations for 765kV and 400kV.
PGCIL is the execution consultant of this project, while CESI Italy is the technical consultant.
---
Image: Siemens' headquarters in Munich, Germany. Photo: courtesy of Rufus46.