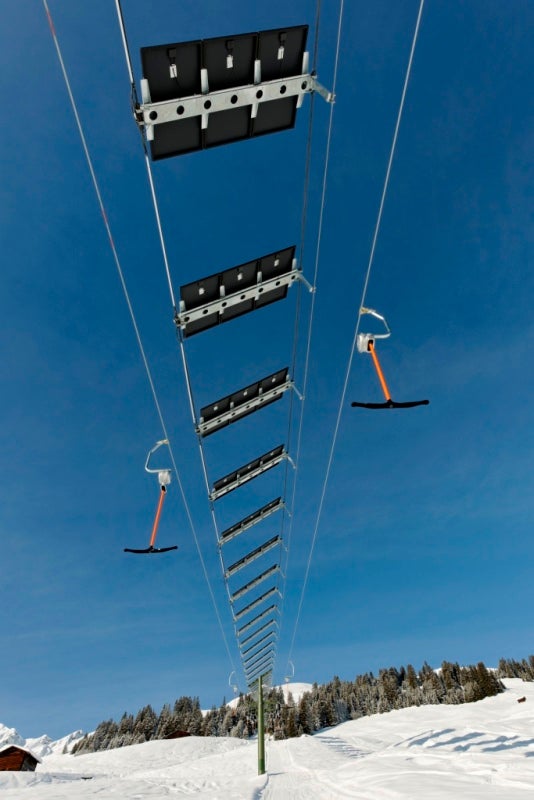 Siemens has provided technology to power the world's first solar ski lift located in the town of Tenna, Grisons, Switzerland.
Using a combination of a photovoltaic system and automation, the existing 40-year old, 460m-long drag lift underwent extensive restoration.
The completed lift now features 82 photovoltaic modules which are installed in a wing-shaped pattern between two ropes above the lift chairs.
Modules on the ski lift automatically rotate to track the position of the sun and tilt to remove snow build-up; in addition the solar wings offer skiers a heated seat.
The solar wing system will produce about 90,000 kWh of power per year, with two-thirds to be fed back into grid using Sinvert PVM string inverters.
The ski lift's operation is controlled by a Simatic S7 programmable logic controller, a fail-safe central processing unit and ET 200S modules.
An IM 151-3 interface module from the ET 200S distributed peripherals range will be used to exchange of data between the lift's mountain and valley stations.
A Simatic Touch Panel is used to operate the entire ski lift system which has been operational since late 2011.
---
Image: The solar wing system will produce about 90,000 kWh of power annually. Photo: courtesy of Siemens.