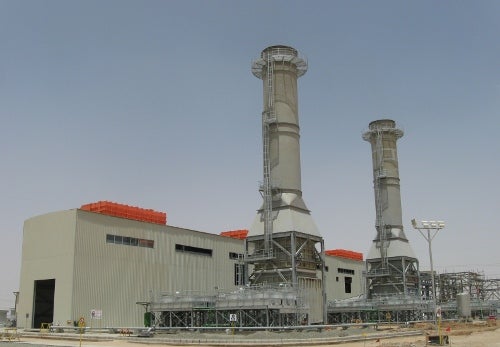 Siemens, in collaboration with local engineering, procurement and construction (EPC) contractor Alfanar, has commissioned the first two of its SGT6-2000E gas turbine units at the Hail-2 Extension-III power plant in Saudi Arabia.
The power plant, at full capacity, is expected to provide electricity to more than 300,000 inhabitants in the Hail region of Saudi Arabia.
The commissioning of the two units for Saudi Electricity Company (SEC) follows the installation of two other gas turbine units at Hail-2 Extension-II power plant in September 2011.
The four SGT6-2000E gas turbines feature two walk-in combustion chambers for hot-gas-path inspection without cover lift, 17-stage axial-flow compressor with variable-pitch inlet guide vanes, hybrid burners for premix and diffusion mode operation with natural gas, fuel oil and special fuels, and low-NOx combustion system.
Siemens CEO of Saudi Arabia, Arja Talakar, said, "The Kingdom of Saudi Arabia has announced major investments in the development of local infrastructure and we are proud to contribute to this rapid development and to the realisation of the Kingdom's ambitious industrialisation plans."
---
Image: The Hail-2 Extension III power plant in the Hail region of Saudi Arabia. Photo: courtesy of Siemens.