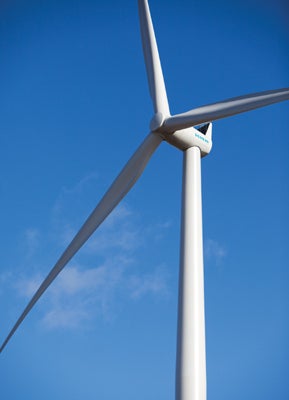 German wind turbines manufacturer Siemens Energy will power two onshore wind projects in Ireland with its 42 machines, each with a generating capacity of 3MW.
Under an order received from Irish utility Bord na Móna, the company will deliver direct-drive wind turbines with a total capacity of 126MW.
The Mount Lucas wind farm in County Offaly will have 28 SWT-3.0-101 turbines, while the Bruckana wind power plant located on the border of Kilkenny and Tipperary will contain 14 machines.
These wind turbines, each with a rotor diameter of 101m, are expected to start feeding power into the national grid by mid 2014.
The two onshore power plants will generate enough renewable energy to provide clean electricity to 80,000 households.
Siemens will supply, install and commission all wind turbines for both Mount Lucas and Bruckana wind power plants, in addition to providing operation and maintenance services for over 15 years.
The company said that long-term service programmes such as this could offer customers a prolonged warranty and projectable service costs.
Siemens Energy Wind Power division chief executive Felix Ferlemann said the latest order is the first for direct-drive wind turbines from Ireland.
"Globally, we have already sold more than 800 wind turbines of this type for on and offshore wind power plants," Ferlemann added. "With this innovative technology we contribute to the development of a sustainable energy supply in Ireland."
Ireland currently has about 2,000MW of installed wind generation capacity, according to the Irish Wind Energy Association.
---
Image: Siemens' direct drive turbine SWT-3.0-101 with a rating of 3MW and a rotor diameter of 101m. Photo: Courtesy of Siemens.