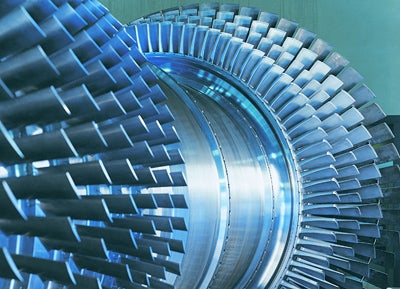 Siemens Energy has secured a contract from Hyundai Engineering and Construction to supply two SGT5-2000E gas turbines for the 535MW Punta del Tigre combined-cycle power plant in Uruguay.
The contract also requires Siemens to supply associated generators for the power plant.
The order was placed by Hyundai Engineering on behalf of Administracion Nacional de Usinas y Transmisiones Electricas, the state-owned power utility.
Located in Ciudad del Plata in the southern San Jose department, the plant will be fuelled by both natural gas and diesel.
The plant's two power units are expected to come online in late 2015 to early 2016.
Siemens Energy vice president of product sales for the Americas John Wilson said the SGT5-2000E gas turbines have low capital costs and long-term advantages with regards to maintenance and repair.
"Currently, more than 380 turbines of this type are in use around the world. Collectively, these turbines have reached over 16 million equivalent operating hours," Wilson added.
In 1872, Siemens completed its first infrastructure project in Uruguay, and in 2010, the company established a local firm, Siemens Uruguay, in the country's Montevideo.
In 2012, Siemens Energy delivered two 88MW steam turbines for the biomass-fired Montes de Plata power plant in Uruguay.
---
Image: A Siemens SGT5-2000E gas turbine. Photo: Courtesy of Siemens.