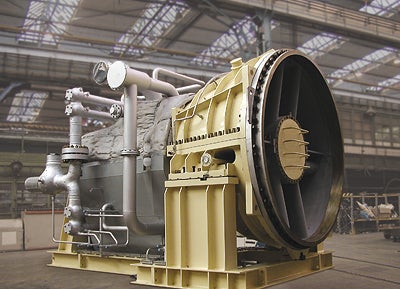 Siemens Energy will supply a SST-400 steam turbine generator for a waste-to-energy plant equipped with combined power and heat generation in Plymouth, the UK, under a new contract.
Imtech Deutschland, the general contractor for the water-steam-cycle of the plant ordered the generator and will build the project on behalf of Germany-based EfW specialist, MVV Umwelt.
Siemens Energy CEO of the industrial power business unit Markus Tacke said the SST-400 is one of our most versatile industrial steam turbines.
"With an installed capacity of up to 25MW, the flexible steam turbine has proven itself to be a cost-effective and environmentally friendly solution in a wide variety of applications," said Tacke.
Siemens said it will be responsible for the delivery, installation, and commissioning of the SST-400 steam turbine, including gearboxes and oil system, as well as the electrical generator and auxiliary systems.
The waste-to-energy plant is expected to utilise 245,000 metric tonnes of household, business, and industrial waste to produce electricity and heat.
Energy will be generated by means of combined heat and power generation to ensure a reliable heat supply for Plymouth's Naval Base.
The British Defence Ministry's Devonport Naval Base, located on the west side of the city, is the biggest naval port in Western Europe and also Plymouth's biggest employer.
Construction of the power plant, with an installed electrical capacity of 25MW and a maximum process steam extraction of up to 30 tonnes per hour, is scheduled to start in March.
Siemens Energy said the plant is scheduled for commissioning in 2014.
Image : The plant will have an installed electrical capacity of 25MW and a maximum process steam extraction of up to 30 tonnes per hour. Photo : Siemens