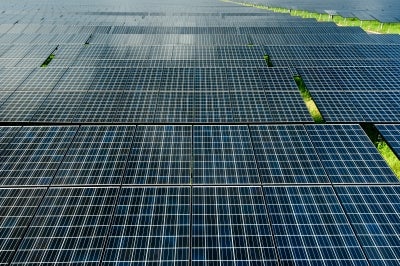 A subsidiary of Soitec has been selected by the US Department of Energy (DoE) to receive a $25m award to fund the development of its new $150m concentrator photovoltaic (CPV) solar module in San Diego, California.
The award was granted under the DoE's 'Scaling Up Nascent PV At Home' (SUNPATH) programme which aims to increase the nation's solar manufacturing competitiveness globally.
The DoE award will be finalised on completion of the contract negotiations with the DOE.
Soitec vice president of US sales and business development, Clark Crawford, said: "This SUNPATH award will accelerate the production and output of Soitec's first large-scale CPV module manufacturing facility in San Diego."
Soitec Solar Energy Division executive VP, Gaetan Borgers, added: "The SUNPATH award adds support to our view that CPV is best-suited for regions with extremely hot ambient temperatures and dry weather conditions like the American Southwest."
Last December, Soitec acquired a 176,000ft2 manufacturing center on 14.8 acres to support over 300MW of well advanced projects throughout San Diego and Imperial Counties.
The new factory will enable a manufacturing capacity of 200MW of Soitec's fifth generation of Concentrix CPV modules, and will be the world's largest CPV manufacturing facility.
The first phase of the facility will be operational by the fourth quarter of 2012.
---
Image: The manufacturing centre will support over 300MW of projects throughout San Diego and Imperial Counties. Photo: courtesy of FreeDigitalPhotos.net.