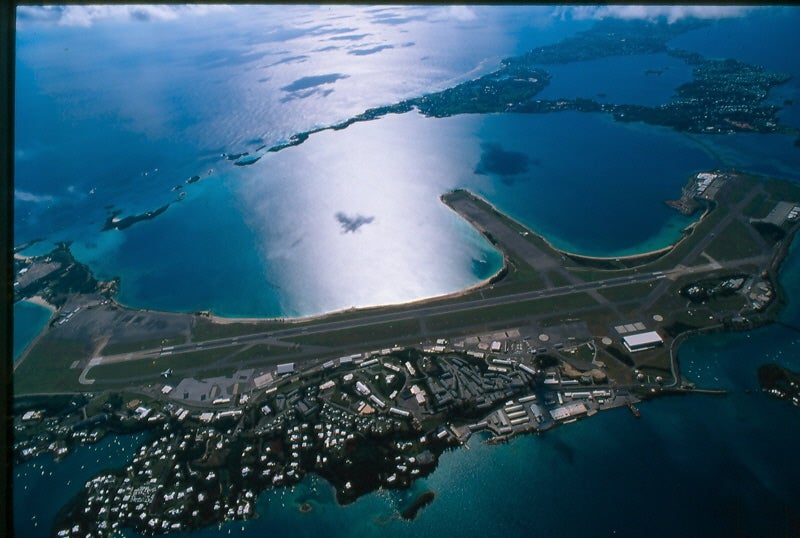 Sol Invictus has unveiled plans to construct a 27MW ground-mount solar panel system at a disused stretch of runway known as 'The Finger' at the L.F. Wade International Airport in Bermuda.
About 83,000 solar panels measuring 40in by 60in will be procured for the project, which is anticipated to produce 44.7GWh energy.
Sol Invictus founder and investor, Tim Madeiros, said that the construction of the project has the potential to provide 200 jobs over the course of its devlopment.
"This plant would represent an important step toward Bermuda becoming environmentally and economically sustainable," Madeiros added.
"This project seems like a win-win for everyone and even positions Bermuda as a leader in the application of renewable energy in the Caribbean."
Energy produced by the plant will be integrated into Belco's electricity grid.
Bermuda Minister of Environment, Planning & Infrastructure Strategy, Marc Bean, said: "The idea of Bermuda's first utility scale renewable energy plant is very exciting and the Sol Invictus plan is consistent with the objectives of the Government's Energy White Paper."
The clean energy generated at the solar power plant would offset 560,000t of carbon dioxide from the atmosphere and eliminate the island's need to expand its existing fossil fuel powered electricity plant, which is operated by Bermuda Electric Light Company (BELCO).
---
Image: Nearly 83,000 solar panels will be installed at the L.F. Wade International Airport in Bermuda. Photo: courtesy of Sideka Solartechnik.