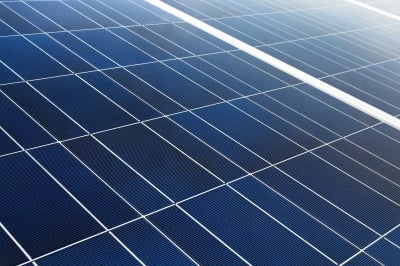 Solmessis, an Australia-based solar projects developer, plans to set up a 20MW solar power plant in central Queensland.
The latest project would be the first utility-scale solar farm in Australia to be built without drawing on subsidies or incentives beyond the renewable energy target.
After receiving approval, the renewable energy developer intends to install 20MW on a 120 hectare property, before adding another 60MW over two stages, reports RenewEconomy.
Solmessis CEO Hamish Wall told the news site: "We want to build Australia's largest solar farm without the requirement of a Government grant."
"If you can't build these projects without government support, we wouldn't pursue them…because all that support could be folded very quickly," added Wall.
The company has also submitted a development application for a 35MW solar farm on the outskirts of Balcardine town in Australia.
The application is scheduled to go before a council meeting on 22 November 2012.
Only one other firm, Investec, has spoken about the possibility of building a solar PV farm without subsidies in Western Australia, although details have not been released.
---
Image: a 20MW solar project willbe built in central Queensland, Australia. Photo: courtesy of FreeDigitalPhoto.net.