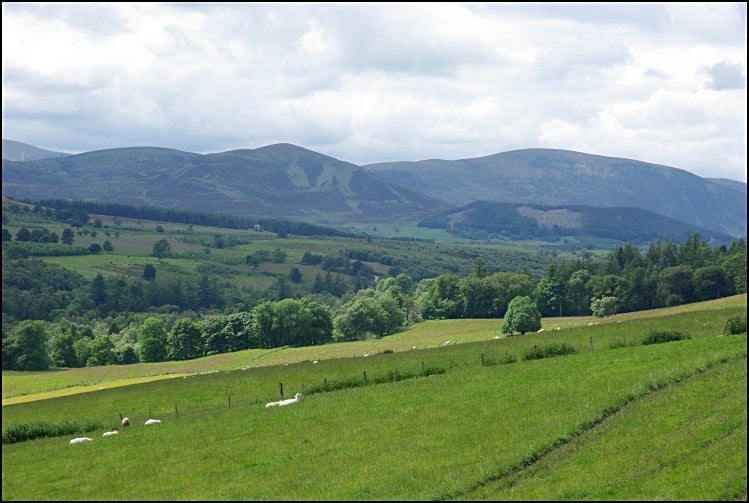 SSE has announced it will start construction on the 7.5MW Glasa hydro-electric scheme near Ardross, Ross-Shire in Scotland, by the end the year.
Situated on the Kildermorie Estate, the £30m project, previously named Kildermorie, will be the largest hydro scheme to be constructed in the UK in over five years and the second largest conventional hydro scheme to be built in over half a century.
The project secured approval from Scottish ministers in 2010 but was delayed due to the UK government's decision to cut the level of support for hydro projects available through the Renewable Obligation Certificate (ROC).
But in September 2012, the Scottish government announced that rather than reducing the level of support to 0.7 ROCs per MWh, it would retain the one ROC per MWh support level for new conventional hydro in Scotland.
SSE managing director of renewables Jim Smith said: "The support given by the Scottish government in retaining the ROC banding for new hydro effectively led to SSE's decision to proceed with the Glasa scheme.
"There are many more challenges to overcome in order to progress with larger projects such as Coire Glas and it is essential that policy makers recognise the benefits new pumped storage hydro will bring to the GB electricity market and ensure the right support mechanisms are in place."
After completion, the project will generate enough renewable electricity to power about 10,000 homes.
The project will feature a new dam and storage reservoir at the head of Gleann Mhuire, a buried pipeline running down the glen, and a powerhouse with associated tailrace.
The power station will be connected to the electricity network through a new 17km buried 33kV cable to the existing substation at Alness.
Construction is expected to be completed by mid-2015.
SSE is currently awaiting a planning approval from Scottish ministers on the 600MW pumped storage hydro scheme at Coire Glas on Loch Lochy.
The company believes this project could offer significant benefits to the UK electricity system in terms of capacity and flexibility, but it will require a supportive public policy and regulatory framework, including the outcome of the UK government's electricity market reform proposals.
"Until this support is clear, SSE is not able to make an investment decision on Coire Glas," the company said in a statement.
---
Image: The Glasa hydro-electric scheme is located near Ardross. Photo: Courtesy of David Kratz.