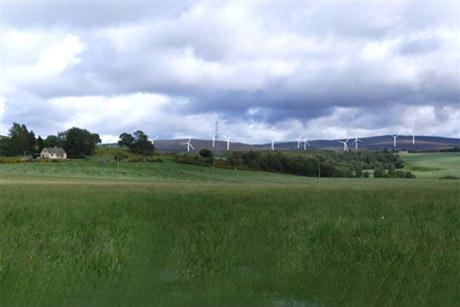 Norwegian renewable energy group Statkraft will construct its 66.7MW wind farm near the city of Inverness in northern Scotland, its second onshore project in the region.
Situated about 30km east of Inverness, the Berry Burn Wind Farm is expected to generate around 184GWh of power annually upon completion, which is expected by early 2014.
Construction work for the wind farm, which will use wind turbines developed by German wind turbine manufacturer Enercon, commenced this week.
Enercon will supply 29 turbines of 2.3MW capacity each for the project, valued at about £70m.
The European renewable energy provider joined hands with American power utility Duke Energy in 2004 and formed Catamount Energy (CEL) with equal stakes to own and initiate the Berry Burn wind project, which was approved by the Scottish government in 2009.
Statkraft later acquired Duke Energy's interest to own 100% stake in CEL and engaged UK-based Force 9 Energy as the development partner for the project.
Scottish Energy Minister Fergus Ewing MSP commented on the project: "During construction, up to 50 jobs will be created for local people, and once the wind farm is operational a fund will be established to ensure the local community shares in the financial benefits it will bring.".
Statkraft president and CEO Christian Rynning-Tønnesen said: "We are very pleased with the decision to invest in Berry Burn Wind Farm and for Statkraft to be able to continue to contribute to the realisation of Scotland's and the UK's ambitious renewable energy objectives."
---
Image: The Berry Burn Wind Farm in Scotland will include 29 Enercon wind turbines. Photo: courtesy of Statkraft.