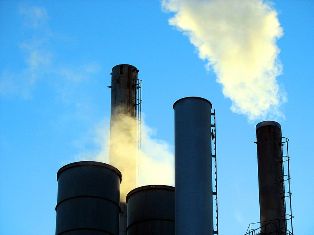 US-based Summit Power Group and German engineering company Linde Group have teamed up to develop commercial-scale natural gas-fired power plants with carbon capture technology in the US.
The new power generating stations will capture up to 90% of carbon dioxide (CO2) emissions and generate 250MW of electricity.
The two firms have already identified several suitable US locations for the projects, where geological sequestration sites are available for the injection of CO2 underground.
Summit chairman emeritus and former US Energy Secretary Donald Paul Hodel said; "Technology is ready to capture the CO2 that gas-fired power plants produce, and Summit, in partnership with Linde, is ready to develop those plants, just as Summit has developed thousands of megawatts of conventional gas-fired power plants in the past."
"Competitively priced electric power is, in the end, a necessity. But so is clean and environmentally acceptable electric power," Hodel said.
Linde executive board member Dr Aldo Belloni noted that simply increasing reliance on natural gas is an insufficient carbon-reduction strategy.
"It is still necessary, valuable, and eminently feasible to capture and geologically sequester the carbon dioxide that natural gas-fired plants would otherwise emit, just as it is with coal-based plants," said Belloni.
"Linde has the capability to achieve this and is ready to deploy it at commercial scale."
---
Image: Summit and Linde plan to announce their first project powered with carbon capture technology in the near future. Photo: Courtesy of Uwe Hermann.