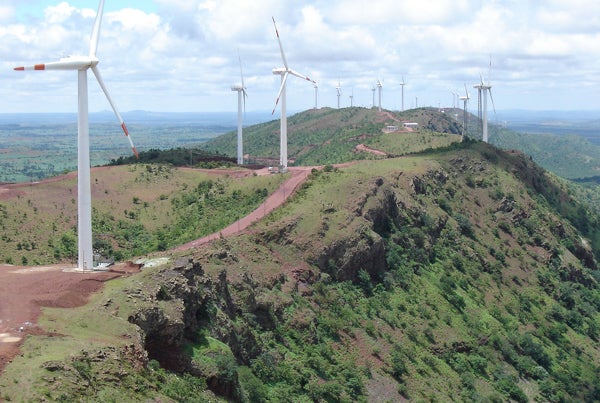 Wind turbines manufacturer Suzlon Group has won its second consecutive contract from Surat Municipal Corporation to set up, operate and maintain a 8.4MW wind energy project in the Indian state of Gujarat.
The company will supply four of its S95 – 2.1MW wind turbines for the project, which will be commissioned in early 2013.
Surat Municipal Corporation city engineer Jatin Shah said this green energy endeavour aligns with the company's strategy to be socially and environmentally committed.
"Through this initiative, we not only aim to reduce our energy costs, but also adopt sustainable energy pathways. We have immense trust in Suzlon's expertise and service capabilities to deliver end-to-end solutions in wind energy that precisely suit our needs. We see Suzlon as a long-term partner in our green energy endeavors," Shah added.
The firm has previously supplied a maiden 3MW wind power project for Surat Municipal in 2010 in Adodar, Gujarat, and the latest project would augment the municipality's existing wind power portfolio to 11.4MW.
With the commissioning of the project, Surat Municipal will be able to reduce its carbon footprint by eliminating about 15,000t of carbon dioxide emissions per year.
Suzlon Energy India and emerging markets CEO Rohit Modi said the company is partnering with Surat Municipal for the second time in supporting them towards fulfilling their commitment towards being an environmentally responsible civic body.
"We are proud to be a part of Gujarat's strategy to create a future-ready low carbon economy and look forward to strengthening this relationship in future," Modi added.
"Suzlon has been a market leader in India for the past 13 years in a row, in Gujarat we have installed over 1.5GW and has built the largest wind farm in the country at Kutch."
---
Image: The project would comprise of four units of Suzlon's S95 – 2.1MW wind turbine. Photo: courtesy of Suzlon.