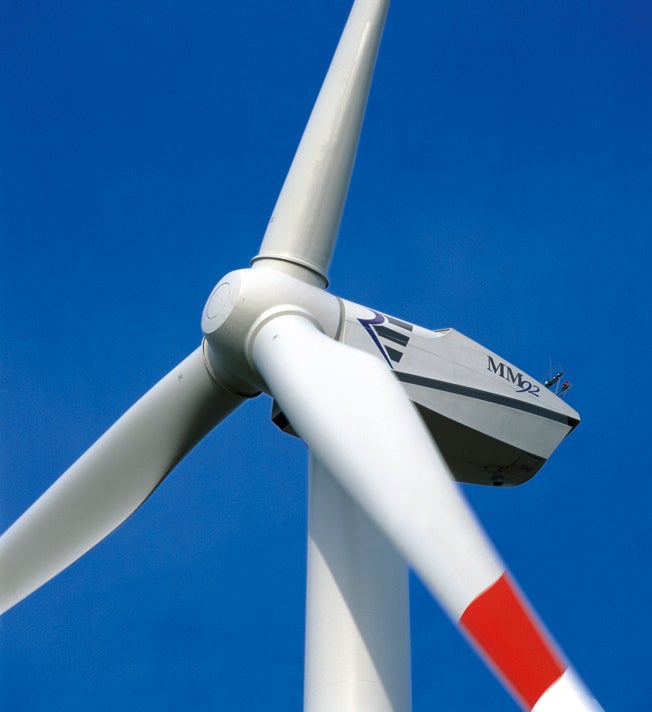 REpower UK, a unit of wind turbine manufacturer Suzlon Group, has signed two contracts to supply 16.4MW wind turbines to two wind farms in the UK.
The company will supply the machines for a new wind farm at Wear Point in Pembrokeshire, South Wales, and the Avonmouth Wind Farm in south-west England.
The 8.2MW Wear Point facility, to be constructed by London-based infrastructure company John Laing and developer Infinergy this year, will include four MM82 turbines.
Located in the city of Bristol, the Avonmouth Wind Farm is being developed by Triodos Renewables and recycling and renewable energy firm GENeco.
REpower will supply four MM92 turbines to the wind farm as part of the strategy to increase renewable energy at Wessex Water's sewage treatment works.
Construction work at the Avonmouth project is scheduled to begin in 2013.
Both new wind farms will have an output of 8.2MW each, enough electricity to power about 5,000 homes in the UK.
REpower UK managing director Rick Eggleston said 2013 is one of the company's most successful years to date, with nearly 300MW signed.
"These two new contracts represent the perfect start to what we believe will be very successful 2013," Eggleston added.
---
Image: The two new wind farms in the UK will feature REpower's MM82 and MM92 turbines. Photo: courtesy of REpower.