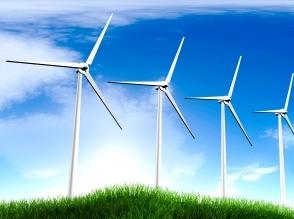 Wind turbine manufacturer Suzlon has been named the preferred bidder by the South African Department of Energy (DOE) to supply turbines for a 138MW wind project in Eastern Cape.
The Amakhala Emoyeni Phase-1 wind project is being developed by Cennergi, a joint venture company launched by South Africa's Exxaro Resources and India's Tata Power Company.
Suzlon CEO, Silas Zimu, said the selection of the company's turbines is testament to the quality his company's products and services.
"The project is the largest of the awarded wind projects during the bid," said Zimu.
Cennergi CEO, Thomas Garner, said Suzlon had presented a very high quality bid, tailor-made for the energy needs of the Republic of South Africa.
"Suzlon's vast experience in emerging markets and current standing in the energy sector in South Africa specifically, has been instrumental in securing this bid," said Garner.
Cennergi has chosen to use 66 units of Suzlon's S97-2.1MW turbines for the project, which will be delivered under a full engineering, procurement and construction agreement.
Work on the project is expected to begin in the first quarter of 2013, said Suzlon.
---
Image: Suzlon will supply 66 wind turbines to the Amakhala Emoyeni project. courtesy of Photo: courtesy of Salvatore Vuono.