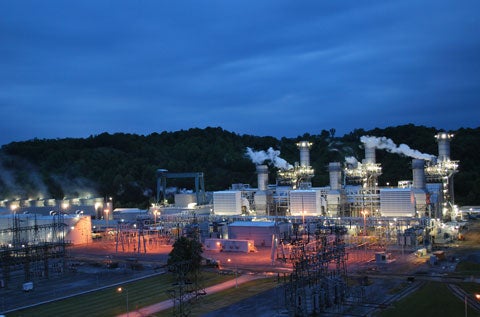 The Tennessee Valley Authority (TVA) has started commercial operations at the 880MW John Sevier combined cycle plant located near Rogersville in the US state of Tennessee.
The plant, built by Generation Construction, entered service a month ahead of schedule and about $30m under budget.
The new combined-cycle plant is located next to the John Sevier coal-fired plant, where two of the four units will be retired and two units idled at the end of this year.
TVA vice president of gas generation fleet Bob Dalrymple said that during testing, the plant proved consistent and reliable in its electricity production.
"It serves a critical role in TVA's transmission system in northeast Tennessee," said Dalrymple.
Generation Construction senior vice president Bob Deacy said the plant is a testament to the company's commitment to provide cleaner, lower-cost generation.
"Credit for this great success goes to the workers and the project management team for implementing the construction plan with a tireless eye toward quality work while beating our commitments for timing and budget," said Deacy.
About three combustion turbines similar to jet engines will be utilised in the first cycle of a combined cycle plant to generate electricity.
Heat from the exhaust of the turbines is captured in a secondary system to produce steam that is sent to a steam turbine generating additional electricity.
Image : The John Sevier combined cycle plant utilises three combustion turbines to generate electricity; Photo: TVA.