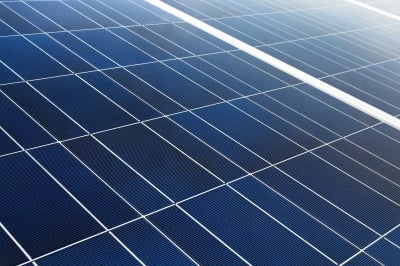 TGC Renewables, a UK-based projects developer, has applied for planning permission for a 13MW solar park in Cambridgeshire, England.
Under the proposed plan, about 55,000 solar photovoltaic modules will be installed over 58 hectares of agricultural land in the south west of Cambridge.
If approved by local authorities, the solar development could provide enough clean electricity to power over 3,300 households in the region, in addition to providing rental income to farmers for 25 years.
Commenting on the large-scale solar market in the UK, TGC Renewables director Rob Denman said it is still attractive to investors and land owners.
Denman noted that the challenge for developers is to make the most efficient use of available grid connections in the country.
"In practice this means having the expertise to develop multi-MW projects on sites that meet planning and EIA criteria, whilst also retaining affordable grid connectivity," Denman said.
"Having developed significant in-house expertise, we can take our projects through the entire development cycle from feasibility through to grid connection.
"We now have over 50 MWs in planning and aim to increase this to over 100 MWs over the next 12 months."
The proposed park is being developed under the Renewable Obligation (RO) scheme.
---
Image: The proposed solar park in Cambridgeshire, UK, will feature about 55,000 solar photovoltaic modules. Photo: FreeDigitalPhotos.net