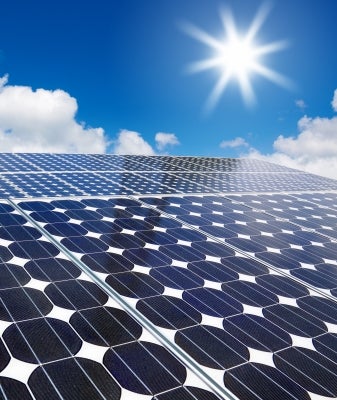 Thailand-based solar farm developer SPCG is planning to set up small off-grid solar power projects in Myanmar to meet electricity demand in rural communities.
The off-grid solar power plants, each estimated to cost THB7m to THB14m ($23,000 to $24,500), will serve the nation's rural population, which lacks small solar projects in their regions.
SPCG chairperson Wandee Khunchornyakong told the Bangkok Post that the solar power projects will have a capacity of less than 2MW.
SPCG is likely to develop the first small solar power project in the city of Mandalay or Yangon, with construction expected to begin in 2014.
A joint-venture company is planned to be set up in the second half of 2013, while prospective partners have already been secured by SPCG, according to Wandee.
"Electricity supply in Myanmar is falling short of demand that has grown rapidly. The country's capacity of electricity production is only 2,500 MW for a population of 55 million, compared with 32,000 MW to serve Thailand," Wandee told the paper.
"Most Myanmar people use diesel oil generators to generate electricity for households. The cost of an oil generator is twice that of a solar farm. The market has a huge potential to grow."
SPCG, which realised the need to develop small power plants in short-term, is expected to build a mixture of renewable energy projects, such as solar farms with mini-hydropower plants.
---
Image: The small solar projects in Myanmar will help the country meet electricity demand in rural communities. Photo: courtesy of FreeDigitalPhotos.net.