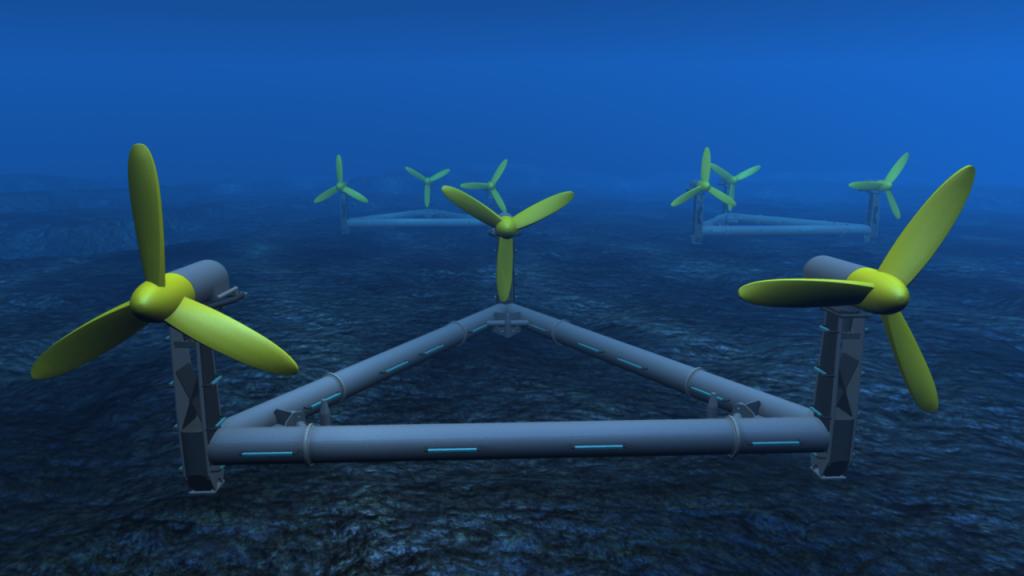 Tidal Energy has received a £1.6m grant from the European Union (EU) to fund the deployment of DeltaStream tidal generator technology in the Ramsey Sound off the coast of Pembrokeshire, Wales.
The grant, awarded by the European Regional Development Fund, will be administered by the Welsh European Funding Office for Welsh Government and follows on from the £6.4m in EU funding that Tidal Energy received in 2011.
The Cardiff-based firm plans to commence harbour trials of its DeltaStream device at Milford Haven later this year, before deploying a 400kW unit in Ramsey Sound in 2014.
The DeltaStream device features three independent 400kW turbines mounted on a triangular frame.
One turbine will be installed later this year and if testing is successful, two more turbines will be deployed.
Tidal Energy is working with renewable energy firm Eco2 to develop the project, which also provided £4.6m in financing.
Eco2 chief executive David Williams said that upon completion of demonstration device testing of the DeltaStream technology, the company plans to install a 10MW array off St David's Head in Pembrokeshire.
"Our aim is to achieve a major market share of installed marine renewable capacity in the UK by 2020," Williams added.
---
Image: The DeltaStream device will generate electricity from three separate horizontal axis turbines mounted on a common frame. Photo courtesy of Tidal Energy.