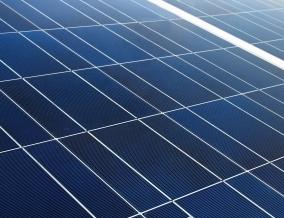 Trina Solar, a manufacturer of solar photovoltaic (PV) products, has signed a deal with Longyuan New Energy to supply a 2.1MW off-grid solar system project in the northern Tibetan region of Naqu.
After installing around 40 standalone power stations throughout Tibet in 2002, this is the largest off-grid project for Trina in recent times, said Trina Solar.
Trina Solar chairman and CEO Jifan Gao said quality irradiance in this region underscores its suitability for such a project.
"We are committed to providing quality products and excellent service in implementing this project, which we believe can benefit the local population," said Gao.
The Nagu prefecture is located on an altitude of 4,500m and has an average of 2,900 hours of sunlight every year, making it a preferred location for the photovoltaic solar installation.
Trina Solar chief commercial officer Mark Kingsley said the off-grid project, which differs from utility scale projects in terms of set-up and components, will utilise Trina Solar's specially-designed PC20 off-grid modules.
"We believe the off-grid market has the potential to bring another dimension of growth to the company," said Kingsley.
"These installations, believed to be one of the largest off-grid module orders in China, are especially suited for Tibet's environment owing to its clean air, excellent sunlight, and challenges of rugged topography to extend traditional distributed power."
---
Image: Trina Solar will supply a 2.1MW off-grid solar system project in Tibet. Photo: courtesy of Pixomar.