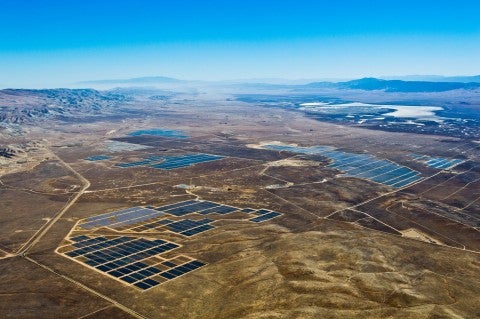 Solar photovoltaic (PV) products manufacturer Trina Solar will develop a 50MW grid-connected solar power plant in the Wuwei city of Gansu Province, China.
The company has obtained approval from the Gansu Provincial Development and Reform Commission for the construction of the solar power project.
Trina Solar chief executive and chairman Jifan Gao commented on the announcement, "This project will bring not only job opportunities to the Wuwei region of Gansu, but also environmentally friendly renewable energy, which is vital to the overall economic development of the region."
Trina Solar has not disclosed further details of the renewable energy project, which is expected to provide economic stimulus to the region.
The Wuwei municipality, with favourable irradiance, is well-suited for solar energy production and is able to sell electricity to other regions.
During the third quarter of 2012, Trina Solar's module shipments totalled 380MW, while net revenues totalled $298m.
The company constructed about 40 standalone power stations in Tibet, providing much needed power to the Chamdo region.
Trina Solar manufactures solar power products and applications, including monocrystalline and multicrystalline silicon ingots, wafers, and cells.
---
Image: Trina Solar has received approval to develop 50MW solar power project in Gansu, China. Photo: Akhil.Jariwala.