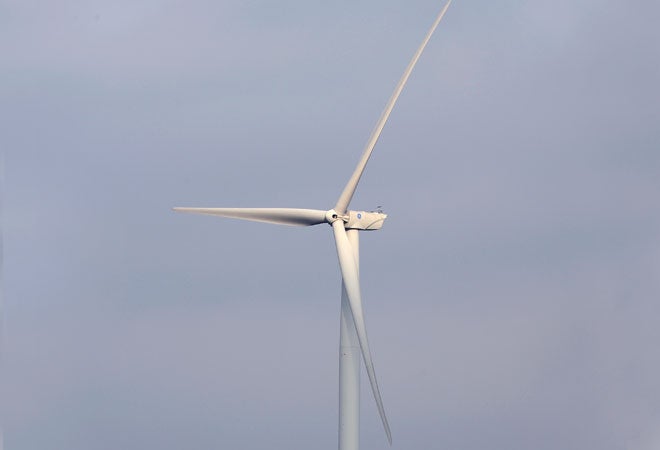 Triventus Wind Power, a Sweden-based energy developer, has selected GE's wind turbine technology to power a new 27.5MW wind farm located near Falkenberg on the country's west coast.
As part of the agreement, Triventus will receive ten GE 2.75-103 wind turbines during the first and second quarters of 2013.
The Triventus wind farm project, which is supported through Sweden's green certificate support system, will generate enough renewable electricity to power the equivalent of 7,500 houses.
According to the Swedish Wind Energy Association, Sweden is working to expand wind farm installations throughout the country to comply with the European Union's Renewables Directive.
Triventus Wind Power MD, Linda Pålsson, said: "Given Sweden's need to expand the role of wind energy, GE's wind turbine technology has a proven track record of reliability and efficiency to ensure our project is successfully implemented on schedule."
Under a five-year service agreement, GE Energy will also provide maintenance support to the units at the project.
GE general manager for renewable energy in Europe, Stephan Ritter, said with the 2.75 turbine, Triventus is investing into a technology that is built on a proven platform.
"The solid design of this platform ensures high availability rates and with that supports the country's renewables targets in the long run," Ritter said.
In 2011, Stena Renewable Wind Energy Company signed an agreement to deploy 40 of GE's 2.5-100 units for four new wind farms in the southern Swedish municipalities of Laholm Boxholm and Mjölby.
---
Image: The Triventus wind farm will include ten GE 2.75-103 turbines to generate electricity for 7,500 houses in Sweden. Photo: courtesy of General Electric Company.