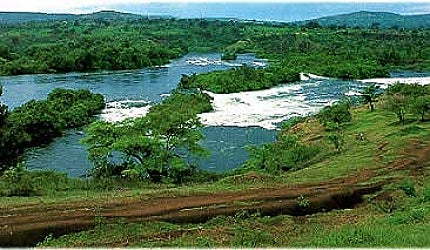 Uganda's new 250MW Bujagali Hydropower Plant has been officially inaugurated by President Yoweri Kaguta Museveni.
The power plant, which was built across at the Victoria Nile at a cost of about $900m, comprises five units that were commissioned in phases between February 2012 and June 2012.
The plant was jointly funded by Industrial Promotion Services; Sithe Global Power, a company majority owned by Blackstone Capital Partners IV; L.P., a fund managed by Blackstone on behalf of its investors, and the Government of Uganda.
The project partners have established a new firm named Bujagali Energy to operate and manage the plant for a 30-year period, after which the plant will be transferred to the Ugandan government.
Bujagali Energy chairman Nizar Juma said: "That a project of Bujagali's size and complexity has been completed on time and within budget whilst adhering to the highest technical as well as social and environmental standards is a huge testimony to the quality and experience of the sponsor, development and construction teams, with whom I am truly proud to be associated."
Blackstone Energy Partners senior managing director and CEO David Foley said: "Blackstone is proud to have played an important role, together with our partner the Aga Khan, in the development of Bujagali, the successful completion of which is a credit to the leadership of President Museveni and the commitment of the Government of Uganda."
---
Image: The 250MW hydropower project was built at the Bujagali site in Jinja, Uganda.