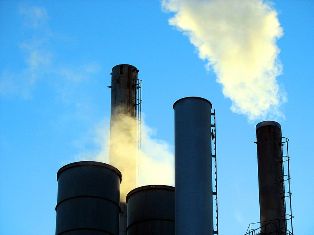 More than 50 businesses and organisations have called on the UK government to put in place a 2030 target on decarbonising the power sector.
In an open letter to the Chancellor George Osborne, they argue that the move would stimulate investment and revitalise Britain's ageing energy infrastructure.
The businesses that signed for the letter, which has been coordinated by Aldersgate Group, also reasoned that a failure to show commitment to cutting down carbon emissions may harm the economy and their commercial prospects.
Osborne, who will address the Conservative party conference this week, supports the construction of nearly 20 new gas-fired power stations that are expected to raise emissions and severely limit investment in renewable energy.
His aides have also indicated that he is against a 2030 target on carbon.
The plans for unabated gas in the power sector beyond 2030 and the absence of a specific carbon intensity target is undermining investment in UK electricity infrastructure, the signees remarked.
A carbon intensity target for the UK's energy sector is likely to provide investors with the long-term confidence required to transform the electricity market and promote economic growth, they noted.
Such a target will also be in line with recent recommendations made by the independent Committee on Climate Change.
Aldersgate Group chairman Peter Young has called for an end to "any political uncertainty surrounding the UK's energy future".
Asda, EDF, Microsoft, Marks & Spencer, Aviva, British American Tobacco, UK Green Building Council, the Co-operative, PepsiCo, Philips and Sky are among the businesses and organisations to have signed the letter.
---
Image: Carbon emissions target is in line with recent recommendations made by the Committee on Climate Change. Photo: courtesy of Uwe Hermann.